Meet Our Doctors


Radford H. Blankenship, D.C.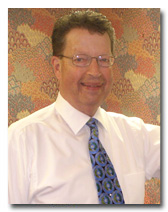 The co-founder of the practice, Dr. Radford, is a native of North Wilkesboro, N.C. After marrying Martha Jo, his high school sweetheart, both graduated from Mars Hill College prior to entering Palmer Chiropractic College in Davenport, Iowa. After receiving their doctorate degrees, the couple relocated to Statesville, N.C. and began private practice in what is now the Baity Building. Quickly outgrowing their Tradd Street location, the doctor's purchased Life Mountain and constructed a state of the art facility in order to better serve their patients. Dr. Radford is a past member of the North Carolina Chiropractic Association and the International Chiropractic Association. As one of the founders and supporters of Life University, Dr. Radford has been a regular keynote speaker at Dynamic Essentials seminars in Atlanta, Georgia. To date, over 28,000 patients have benefited from Dr. Radford's personal approach and professional commitment to their health.
Matthew A. Blankenship, D.C.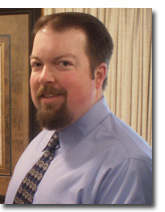 Dr. Matthew was born and raised in Statesville, N.C. After graduating from Statesville High School, he went on to earn a BSW at Appalachian State University in Boone, N.C. Chiropractic studies at Life University brought him to Marietta, Ga., where he received his Doctorate in 2001. Dr. Matthew returned to his hometown of Statesville to practice with his father at Blankenship Chiropractic Clinic, P.A. on Life Mountain. In 2005 Dr. Matthew would meet his soon to be wife, Brandie. A few years later they were blessed with a beautiful baby girl, Sailor Josephine. Dr. Matthew and his family, including their dog Daisy, currently live in Statesville, N.C.